We do things a bit differently, and that's the way we like it!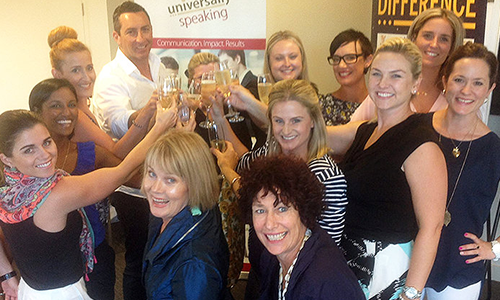 We've been around for… over a decade now, with over 7000 satisfied clients having experienced one of our workshops, trainings or engaged us for One-to-One coaching and mentoring.
The majority of our business comes to us through referral… that is individuals & businesses recommending us to others… for which we are enormously grateful & of course, extremely proud.
We specialize in enhanced Communication Skills and improved Behavioural Performance to help you and your teams achieve the results that you want, and to give you the skills and strategies to accelerate your success.
We believe that effective communication and improved behavioural strategies enhance every area of your life. Speaking Confidently and having great Presentation Skills are undoubtedly some of the most admired and revered skills that a leader or manager, in fact, any individual can have.
It makes a powerful difference in executive performance, effective leadership, and an organisation's success.
We also understand that every dollar invested in professional development needs to contribute to the bottom line. If it doesn't, frankly, it's not worth doing. We are committed to your success and delivering an outstanding return on your investment.
Speaking of ROI: Something that we have noticed over the years, is though people come along to various trainings to improve their speaking and presenting skills, amongst other things, what we find is that having those skills can profoundly transform an individual's life – we have been told many times that people feel an improved self-confidence and sense of self-belief and self-worth, that teams work more harmoniously and productively, that there is a greater value placed on contribution rather than on taking…. This is just some of the feedback we have received from people and organisations who have attended some of our trainings over the years. When these types of transformations happen to individuals and teams, you can only imagine the positive impact it has on an organization and it's success.
OUR PHILOSOPHY IS SIMPLE:
 It is to serve and to always give more than is ever expected.
READY TO GET STARTED?
Contact us today for a no obligation discussion about the desired outcomes you would like to achieve.