SPEAKING WITH CONFIDENCE 
& PRESENTATION SKILLS
LEARN HOW TO ENGAGE, PERSUADE AND INSPIRE YOUR AUDIENCE
Have you ever noticed that people who are great communicators or have the skill of presenting confidently are admired and recognized? They are able to fast-track their careers and have more opportunities in business, leadership and personally.
Being able to communicate confidently is a skill that's admired and coveted worldwide and like all skills, IT CAN BE LEARNED AND MASTERED
You don't have to be naturally gifted to do well at public speaking or to become a great communicator. All you need to know are some SIMPLE guidelines, a simple and easy step by step formula to follow that not only will have you speaking like a pro, but also allows you to remain honest, authentic and genuine. Which of course is the fastest way to build trust and credibility with any audience.
Universally Speaking is a LEADING Australian based training consultancies that specialize in transforming individuals and business leaders into confident, authentic and passionate speakers.
We offer you an informative, engaging, hands on, 'roll up your sleeves', intensely practical and relevant to your business or career, style of training.
Our approach to training is refreshingly different as it is effective. Check out the video and we'll explain how: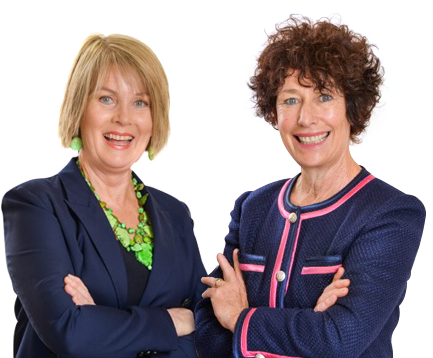 What makes us different and sets us apart is our philosophy around what makes a great presentation.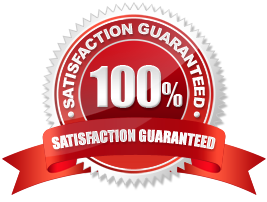 WE GUARANTEE
YOUR SUCCESS.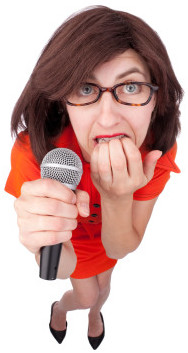 Whether you are a complete novice or a seasoned pro, any performance improvement in speaking & presenting, and more effective communication will directly lead to
BENEFITS FOR YOU: Success in your career, your business, leadership and management, within your team and most importantly within your personal relationships.
IT'S A SKILL WORTH MASTERING!
You may wish to attend one of Universally Speaking's public workshops, just check the calendar on the home page for the next training, dates and venues or click below for more information about our one day training and two day training options.
IN HOUSE TRAINING FOR YOUR TEAM
Universally Speaking's focus is customized In-House, client specific training, meeting your needs and the needs of your business or organisation.
Delivering training to people at all levels, in all industries Australia wide, we pride ourselves in servicing not only the major metropolitan areas – Sydney, Melbourne, Canberra, Adelaide and Brisbane, we also travel and enjoy working in regional centres, like:  Maroochydore, Albury/Wodonga, Bathurst, Wagga, Dubbo, Broken Hill, Mildura, Shepparton and Bendigo to name a few.
We offer you and your team time proven techniques and strategies to develop, structure and deliver powerful professional presentations that are informative, engaging and motivating. As you've seen in the video above, we embrace each person's unique character, gifts, talents and strengths, so that each individual develops their own speaking and presentation style.
Imagine the people in your team, being able to represent your business or organisation, with elegance, credibility and professionalism. This enhances not only the success of their own Personal Brand, but also the SUCCESS of your organisation.
OVER 7,000 PEOPLE HAVE ATTENDED UNIVERSALLY SPEAKING'S TRAINING TO DATE.
RISK FREE TO YOU: We offer a 100% money back guarantee on all our trainings
SMALL GROUP GUARANTEE: a minimum of 8 and maximum of 12 – ensuring you receive personalized attention and coaching
TWO TRAINERS IN THE ROOM, offering a high trainer to participant ratio, once again ensuring you receive all the attention and coaching you need
TAILORED TO YOUR SUCCESS: You'll only work on your own personal content during the training so it's relevant to you and your success.
TAILORED TO YOUR BUSINESS/ORGANISATION AND PUBLIC WORKSHOPS: So everyone has the opportunity to learn the much admired and coveted skill of Speaking Confidently, we offer not only Customised Trainings for your Business or Organisation, we also offer Public Workshops on a regular basis. (check the home page calendar)
SUPER FUN BRAIN TRAINER EXERCISES: We have fun using Neuro-Advantage™ brain-trainer exercises to enhance your creativity and breakthrough any limiting beliefs, fears and anxieties that may be holding you back from being an outstanding and confident speaker.
DESIGNED FOR NOVICE AND PRO: The trainings are designed for both the novice speaker and the seasoned professional.
ACCELERATED LEARNING TECHNIQUES are implemented so you learn easily and effortlessly and will remember what you learn in years to come.
ONE SIZE DOES NOT FIT ALL: We don't ever use a 'cookie cutter, one size fits all' approach to our trainings. We encourage and embrace your unique gifts, talents and strengths so that you are authentic and true to your character, within the structure of what makes a great presentation.
SUPER EASY TO FOLLOW: Learn an easy to follow, 4-step logical system for designing your presentation so you have more credibility and an improved ability to connect with your audience.
USEFUL EVERYDAY LIFE TECHNIQUES: Learn 4 different 'speak on your feet' techniques that are useful in everyday life, not just formal presentations.
REAL PEOPLE, REAL TIME PRESENTATIONS: You will deliver your presentation and other 'pieces' in front of real people in real time, a number of times. Immediately practicing and implementing what you learn.
HIGHLY EXPERIENCED PASSIONATE TRAINERS: Universally Speaking's trainers have specialised in this subject area for over a decade – and have accumulatively over 25000 hours of training experience – confident speaking, outstanding communication & human behaviour is their passion.
NATIONWIDE AND INTERNATIONAL TRAININGS: We deliver programs Australia wide, and into China and New Zealand, we are happy to travel to deliver a training in your area for your organization.
VIDEO AS ONE OF OUR TOOLS: Video is a great tool and we use it for your presentations… the reason… it is the fastest way to see and appreciate your strengths and be able to review your challenges… you put into practice what you learn … the proven techniques, skills and strategies… and be amazed by the change. It truly is transformational and incredibly empowering.
SUPER FUN & INFORMATIVE: We make sure our trainings are not just informative, interactive and practical, but also loads of fun. You will laugh a lot. We believe people learn best when they are having fun and enjoying themselves.
YOU CAN LEARN TO SPEAK CONFIDENTLY IN JUST ONE DAY
READY TO GET STARTED?
Contact us today for a no obligation discussion about the desired outcomes you would like to achieve.