This program is for

VERY BUSY PEOPLE,

or for you action takers who wants results FAST!
Whether you are a leader of many, a few, an entrepreneur, a solopreneur or just starting out, growing and building your Personal Brand will accelerate both your personal and professional success fast. 
A Personal Brand is essentially the culmination of all the experiences, stories, ideas and perceptions linked to you by others - your family, friends, colleagues, clients, customers and key stakeholders. It is a 'must' that you walk your talk, be authentic and have the ability to build connection and trust with all of them.
A PERSONAL BRAND ISN'T JUST HOW YOU LOOK, IT IS SO MUCH MORE THAN THAT.
Your personal brand is what people say about you,
when you're not in the room. 
You have a Personal Brand by default whether you think you have one or not.
Your Personal Brand is the image you portray, your ability to communicate – not just what you say, but how you say it, it represents your values, beliefs and your sense of self-worth.
Your Personal Brand is seen globally.
We are in an age of information and technology, the Internet has changed the way we interact with people globally – people have become used to making decisions and engaging with others very quickly, in a personal way. We can jump online and read reviews, check each other out and see all sorts of very personal information about almost anyone. WHICH MEANS YOUR PERSONAL BRAND IS 'ON SHOW' ALL THE TIME.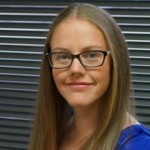 "I have strong goals for my professional life, but there was a major disconnect between my image and personal brand and where I wanted to be. After just two sessions of my One to One Coaching with Sandra from Universally Speaking, I AM MUCH CLEARER ON WHAT MY PERSONAL BRAND IS. I know that the Personal Brand and improved Communication skills that I have already developed will help me achieve my professional goals. I can't wait for my next coaching session!
Since I started my coaching with Sandra MY CONFIDENCE HAVE SOARED and I have received numerous compliments on the changes that I have made… I'm even told (regularly) how great I look  – which had never happened before!"
P.S I got engaged too!!
Kate O'Neill, Assistant Manager
– Tax Advisory, Crowe Horwath
Your Personal Brand matters.
IT IS YOUR REPUTATION– what you are known for and how people experience you. 
When you have a strong and authentic Personal Brand, showcasing it clearly and consistently will create a memorable experience in the minds of those you interact with and can open the doors to new and exciting opportunities.
Universally Speaking's professional Coaching & Mentoring Program to help you build your unique Personal Brand covers these 5 key areas and… much more… and of course, after consultation with you, will be CUSTOMISED AND TAILORED TO YOUR SPECIFIC NEED.
Here's some of what we can cover:
What to expect in your coaching sessions
Before we start any coaching, WE GET TOGETHER WITH YOU for a consultation (in person, phone or via Skype) getting to know you and what it is you are wanting to achieve. This is an important part of the process, so that we can plan and develop, tailoring the perfect coaching program for you.
Having said that though, 'you don't know what you don't know', and we have found that in many cases as the coaching program unfolds, attention and focus can change, and we are totally flexible and here to HELP YOU BE THE BEST YOU CAN BE and achieve the goals that you have set for yourself.
Individual one-to-one coaching with the emphasis on CUSTOMISED AND FOCUSED TRAINING FOR YOUR SPECIFIC NEEDS, will help you get clear on your Personal Brand and all that it encompasses, fast tracking your results and success.
During this INTENSIVE COURSE of your one-to-one coaching sessions, you will:
Have

 4 x 90 minute one-to-one coaching

intensives

You will receive a comprehensive

'Building Your Personal Brand Manual'

Highly

detailed feedback

'Homework'

to complete between sessions, around building your brand...
ONE ON ONE COACHING COMBINATION
It is worth considering, taking advantage and combining your One to One Coaching & Mentoring Program with other Coaching Programs that we offer. We specialize in creating focused and customized programs for our clients. 
Talk to us today, for a no obligation discussion,
so we can tailor a One to One Coaching and Mentoring Program to suit your diary and your specific needs.
This is the direct line to our training coordinator: